Why choose i4 Solutions?
i4 Solutions has had over 16 years of experience providing affordable digital designs for custom websites that are attractive, versatile and easy to update. We offer ROI-driven digital marketing services and also are a Google Certified SEO and PPC firm in Salt Lake City. Our affordable custom-designed web layouts are a powerful sales tool that allows Utah businesses to make the most of their digital presence. Our corporate headquarters is in Salt Lake City and we provide services throughout Utah. From Ogden to Orem, and Provo to St. George, clients across the state have enjoyed the benefits of our affordable digital marketing work.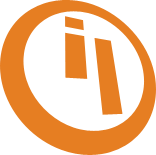 Beautiful.effective.websites
Increase Sales & ROI
For over a decade, i4 Solutions has been recognized as an innovator in custom website design and digital lead generation in Salt Lake City, Utah. We provide affordable SEO, PPC and other digital marketing that drives traffic, generates leads, and maximizes ROI. As a proactive marketing firm, we utilize a variety of cutting edge techniques to effectively engage customers. The combination of intuitive programming and eye catching design along with our powerful digital marketing services produces more leads and sales for our clients in Provo, Ogden and Orem. Our firm has broken numerous sales records for Utah companies through affordable and dynamic search engine optimization & pay per click campaigns.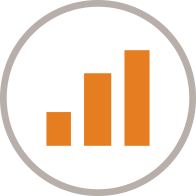 RANK ON GOOGLE EVEN IF YOU'RE FRUGAL!
When it comes to growing Utah businesses, other firms believe that "it would be good to rank in the top page of Google" but to us it is an absolute must! We will design an affordable, but effective, digital marketing strategy that meets all of your SEO and PPC needs. If you're serious about growing your Orem or Provo business then you've come to the right place. At i4, we know what it takes to get your company ranked for the keywords that will ultimately drive customers to your website or to your location. From Salt Lake to New York City, no market is too challenging for our potent digital marketing services to penetrate. For over a decade, our firm has designed custom PPC & SEO campaigns for clients from Ogden to St. George in every industry imaginable. By pairing our digital marketing services with a quality custom website, our clients experience uncomparable visibility and success online.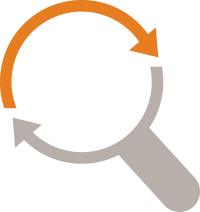 You'll love your design or it's FREE!
We are so confident that you'll love our affordable web design services that we back it up with a 100% LOVE IT, OR IT'S FREE guarantee! If for any reason, you don't like the custom website that we create for you, you have our unconditional promise that we won't charge you a penny. How are we so confident, you might ask? Since our designers work directly with you, either in-person or via screen share, the finished product is fully-customized and will be an effective piece of any digital marketing or SEO campaign. This exclusive process is one of the many ways our firm ensures that you'll love the website we create for you.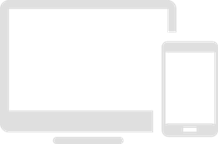 We're doing it like nobody else!
Can we get real with you? Let's face it; we know you're here because you're kicking our "proverbial tires," as well as those of other affordable SEO, digital marketing, or web design firms in Utah. You're doing so to determine which one will provide the best services for your Salt Lake City business. We are different by choice! It is one thing to say you are better than everyone else, but it is another to let your work speak for itself! So, whether you're looking for customized digital marketing services or custom website development, we feel that our affordable search engine optimization, beautiful artwork, and impressive track record of results scream success. Let us do the same for your company. Whether you're from Ogden, Orem, Provo or another part of the state, we can create an affordable, custom design for your website that is appealing to the tastes of your visitors. Also, if you're in the Salt Lake City, Utah area, please visit our headquarters.