West Valley City SEO Company
Getting to the top of Google isn't enough; i4 Solutions will propel your company to its maximum potential
OUR Electrifying DIGITAL MARKETING SERVICES WILL Boost YOUR COMPANY TO NEW HEIGHTS
One of the most rewarding aspects of owning a business is seeing the company start to grow. At i4 Solutions we believe the fastest was to grow is through digital marketing and SEO. Out team of experts has helped fuel the growth of many small and medium sized businesses in the West Valley City, Utah area. Through our targeted SEO and PPC services we can utilize your website to find new business oppotunities and ultimetely grow your company.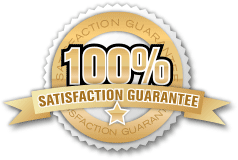 Residents in West Valley City search Google over 10,000 times per minute. Many of them looking for companies just like yours to purchase products and services from. Our effetive SEO and PPC marketing will ensure that your business is right at the top of Google where it can be seen. Once customers can easily find your website, they will be more likely to purchase your products or services. We have proven our marketing and SEO stategies time and time again. Now is the time for your company to thrive too. Give us a call to learn more.
i4 Solutions Marketing Services:
With years of SEO and search marketing experience, our company can deliver spectacular Google results. Our team of digital specialists will clearly explain our strategies and all of the work done for your business.
We are a certified Google partner with the expertise necessary to build effective Pay-Per-Click campaigns on any platform. Whether you spend $500a month or $5,000 our team of experts can deliver a better return for your marketing budget.
In case you didn't know, Facebook clicks are a part of Google's algorithm for ranking websites. What this means is you can increase the effectiveness of your SEO through social media services as well!
Requesting reviews from customers isn't always easy, but studies show reviews are of growing importance. We can help improve your reputation through review management. Our service will encourage your clients to leave their positive feedback publicly.
Contact i4 Solutions
To learn more, or to get a FREE digital marketing evaluation, please give us a call at 801-294-6400.