You'll love your online presentation or it's FREE!
We are so confident that you'll love your artwork that we back it up with a 100% LOVE IT OR IT'S FREE guarantee! If for any reason, you don't like the custom website layout that we create for you, you have our unconditional promise that we won't charge you a penny. How are we so confident, you may ask? Since we do our art layouts directly with you, either in-person or via digital screen share, the outcome is more effective, fully-customized and on point with your marketing or search engine optimization strategy. This process is one of the many ways our firm ensures that you'll love what we create for you.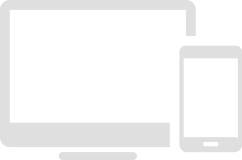 Invent
Our in-house graphic artists will work together with you in real time to create a stunning website right before your eyes.
To learn more about our online presentation creation experience, click here.