Review Management
Many companies used to rely heavily on word of mouth to generate business and traffic. Now, in today's online world, word of mouth has been replaced by reviews. If your company is lacking reviews, we can help. Consumers will determine a company's credibility through the comments of others. Often, people will read six or more reviews to form an opinion on your business.

Check Your Business Reputation
Get a free reputation report for your business. Just enter your information below to see your reviews.
"What Other People Think" Affects Your Business Success
Online reviews hold a powerful effect on the behavior of your audience and therefore, the performance of your brand. Not only are reviews critical for consumers it can also help secure your online visibility in organic search rankings. As business owners, we understand the importance of having a solid reputation. That's why at i4 Solutions we help you develop a customer review strategy. By performing a full analysis of your business, we can help address any issues that could be causing negative or lack of reviews.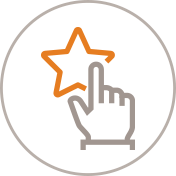 Our team constantly scans all online channels for any commentary that is both good and bad for your business and will report both back to you. If negative reviews or commentary are posted, we will notify you and determine the best method of response. We will then work with your staff to address the negative review/article. We take reputation management very seriously and are happy to help you find solutions to better your business. We want to see you succeed. Our team is committed to helping your business get increased positive participation from consumers.
Please give us a call at 801.294.6400 to learn more about how we can help manage your online reviews.